DOLPHON® 1120
Room temperature curing, two package translucent potting compound with low viscosity, easy to pour and highly flexible. DOLPHON CC-1120 shows virtually no compression and stress even at very low temperatures. It remains flexible at temperatures as low as –50°C. DOLPHON CC-1120 is easily removable and repairable
Key Properties
Translucent: allow identification of parts through thin layers of the resin
Room temperature cure with very low exothermic reaction.
Low hardness, easy removal and repair.
Convenient mix ratio, easy mixing.
Low viscosity for easy pouring: can be poured over sand or filler.
Long pot-life: can be used with vacuum impregnation for more efficient void filling.
Very low shrinkage.
Excellent electrical properties (high insulation resistance, low dielectric constant and low dissipation factor) at low or elevated temperatures.
Details
Chemical Base
Polybutadiene
Mix viscosity 23°C
2000 mPa.s
Application
Electrical components
PCBA and sensors

Operating Temperature
<100°C, 100 – 150°C
Potting Hardness
25A
Thermal Conductivity
0,2 W/m.K
---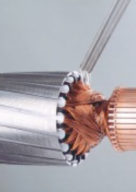 Brochure
Impregnating Resins & Varnishes
Download